VISION
Making Groceries shopping conveniently accessible to all Dar residents.
MISSION
A Reliable fresh groceries shopping marketplace with doorstep delivery in Dar.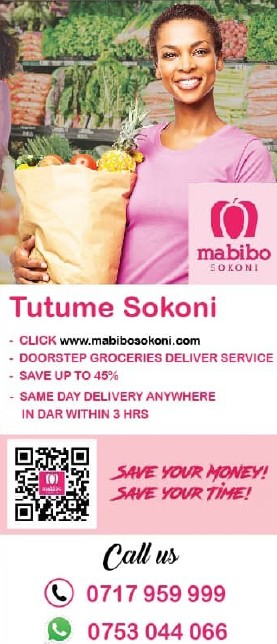 CEO, Innocent Mayawa
I worked in the hospitality industry for 6 years of college and University in Houston, Texas. Then I came back to Tanzania and worked in Telco for 7 years and Renewable Energy for 2 years. This idea came up in 2020 during COVID-19. I used to shop my groceries at Mabibo Market, hence the source of MabiboSokoni Service name. The lack of foot traffic to the market got me thinking on how I can offer a better solution that will have a positive impact to the customer, especially working women who wants to go to the market but do not have time and at the same time assist the small vendor, porters, transporters and farmers eventually to earn their daily income.
So, I did a survey for 1 month asking my riders, especially women about 80+ people while driving Uber if they will use such service and how much service fee they are willing to pay. I kept contacts of those who showed interest. When we started the MVP, I called the same people and at least 15% were willing to give us a short, those 15 to 20 early adopters spread the word and we grew organically since then. Most of our customers we acquire are through word of mouth.
In the beginning it was tough, I used to do it all by myself, receiving the orders, going to the market to buy groceries, then making deliveries to customers and that took a long time and was hectic. Gradually, I recruited porters and drivers (motorbikes aka bodaboda) that I could trust and we are learning and growing steadily.
It is said, Doing it alone you may go far, but doing it together with a great team will go farther.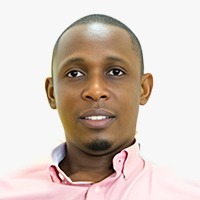 Innocent Mayawa
Founder - Managing Director - Chairman of the Board
Professional Experience: Product and Business Development | Business Operations | Customer Service
EMMANUEL SAWERTEH
Board Member
Professional Experience: International Business Consultant | Mentor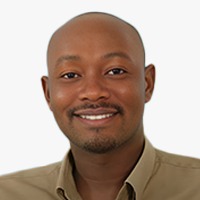 Richard Mushi
Board Member
Professional Experience: Business Automation in IT Systems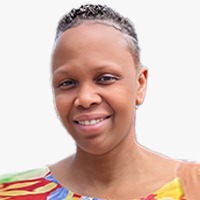 Aretha Lyimo
Board Member
Professional Experience: Customer Relations
Chakuwama
A customer can buy groceries and select
CHAKUWAMA Orphanage House as delivery
address and we would deliver the order to
the Orphanage House and send a short
video clip to the customer via WhatsApp
Tumaini la Maisha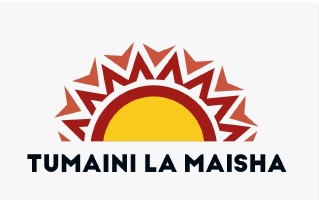 deals with helping underprivileged
children going through cancer treatment
We have created a Fruit Basket Package,
that will be used to prepare special
smoothie for the kids to improve their
appetite during the treatment.

It is our business model to impact lives. Here are few examples on how our customers, suppliers, porters and delivery drivers are positively impacted with our service.
.
"I am very happy with your service, items are fresh. Keep up the good work."
"I have been using your service for over 1yr now. I admire your customer service and it really helps me to know that my groceries shopping is taken care off by MabiboSokoni
."
"I have been telling my colleagues at work how cool your service is, just don't drop the bar."
"Naaamini nitakuwa na hawa jamaa, Inno ni mtu mwenye maono ya makubwa sana juu ya ndoto zake juu ya MabiboSokoni''
(I believe I will grow with this team, they have great vision and passion of their dream in regards to MabiboSokoni)"
"Mwanzo walikuwa napata request za delivery kupitia Taxi Mtandao, baadae tukazoeana, wakaniamini na sasa nafanya nao kazi. Inanipatia hela nzuri kwa siku hasa tukiwa busy'' (I first started to deliver customer orders for MabiboSokoni via "Taxi Mtandao" then we built trust. They use me very often and it is a steady extra income for me especially when we are busy)."
"Mauzo yangu yamekua mazuri kupitia MabiboSokon, kila siku nina uhakika wa kupata oda toka kwao. Nikiongezea na wateja wangu wa kawaida sikosi rikizi, nashukuru"
(My sales have been good with MabiboSokoni, I get orders everyday from them. In additional to my regular customers, I get something at least."